Spirited Away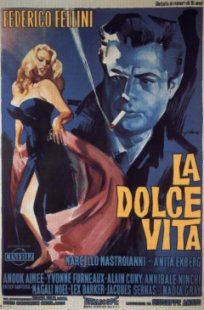 It should come as no surprise that Hayao Miyazaki's latest film is a masterpiece, and
Spirited Away
certainly is one, the new objective is finding out just what kind of masterpiece it really is. Miyazaki's well deserved reputation as one of the all time great masters of animation, as well as one of cinema's greatest living directors occasionally seeps over to Stateside when Disney feels like releasing one of his movies here. Blind on how to market a Japanese animated film to what the studio assumes is a mainly children focused, foreign-phobic U.S. market, Disney's mishandling of such past Miyazaki classics as
Kiki's Delivery Service
and
Princess Mononoke
has done little to educate the American masses on the accomplishments of Japanese animation (ones that later day Disney wishes they could emulate both in thematic quality as well as plain old animation quality). But when
Spirited Away
outgrossed
Titanic
in Japan as the biggest box-office moneymaker the country had ever seen Disney has set out again to try to find a place for Miyazaki amongst the American public. Fortunately for Disney
Spirited Away
is one of the master's most accessible works, staying away from the awe-inspiring but never the less eco-confusing epic narrative of
Princess Mononoke
(his previous work, which dealt with a war between humans who ravaged nature and nature's inhabitants fighting the humans without minding nature's wishes), and this time focusing Miyazaki's immense creativity in a straightforward children's adventure that is as easy to follow as it is breathlessly inventive to behold.
Chihiro is a timid little 10 year old girl who's parents claim that their decision to move to a different town and have Chihiro change schools is "an adventure" for her, but she shudders in fear at the thought of having to go to a new school and start a new life. A twist of fate occurs when Chihiro's parents take a short cut to their new house and discover what appears to be an abandoned amusement park. Chihiro senses something strange but her parents won't listen to her and they continue to explore deeper in the ghost town like park. Soon her greedy, oblivious parents are attracted to a mountain of food and start eating despite Chihiro's uneasy warnings. To Chihiro's horror her parents turn into pigs and, fleeing the park in terror finds out not only is she stuck in this strange town but also the abandoned park is not abandoned after all but a humongous bathhouse for vacationing spirits.
A young man named Haku, who seems to be the only human around, finds and comforts Chihiro and tells her to get her parents back she must find a job in the bathhouse. Soon Chihiro gets past her trepidations and begins to enjoy her adventures at the bathhouse, though she is met with stern disapproval by all the workers (because she is a stinky human) and with strong dislike by the witch named Yubaba that runs the bath and has powerful control over all the workers there. Chihiro finds herself occupied bathing clients, exploring this new spirit world, finding a way to cure her parents and trying to be friendly with Haku, one of the few people in the bathhouse who immediately accepts and wants to help the poor girl.
Spirited Away
is nothing if not a simple tale of a girl overcoming her fears and becoming comfortable with herself and the world around her. Miyazaki surrounds this sweet, fragile frame with the thick wool blanket of imagination, color and magic that is the bathhouse. Her work there enwraps and conditions Chihiro for the real world while also using her adventure (for it is more of an adventure than a journey, at its heart
Spirited Away
is as simple as it gets) as a way of bringing to life a huge imagined world. The spirit bathhouse is a mishmash of creatures and ideas all brought together under one roof, Miyazaki cleverly uses the bathhouse concept to maximum creative potential, allowing witches, stink creatures, radish spirits and talking frogs to all understandably exist in the same place. During the night the bathhouse is alive with activity as spirits of all shapes and sizes come for relaxation and Chihiro's delightful personality is filled with an equal mixture of wonder at this new world and an immediate acceptance of it and the work she has to do there as well (her generosity and calm sweetness gets her quite a few friends in the bathhouse including a lonely wandering spirit called No Face, and a small mouse that requires an even smaller bird to pick him up and fly around). Miyazaki has a wonderful concept of balance to his animation, and when the bathhouse at night is packed to the brim with grotesque, comic, and just plain bizarre creatures and things Chihiro's days often slow to a crawl as she takes time to notice the tranquility and beauty
that also surrounds the spirit house (a lonely two car train, the only way out of the bathhouse, sweeps over flooded rail tracks, or when Chihiro gazes longingly at the pigsties which house her parents and lay atop tall, sharp cliffs that look impossibly out of reach). Moments of time are slowed down as Chihiro knowingly takes upon her serious burdens, mainly to help Haku and transform her parents, and are sped up to an avalanche of new characters, new places and new discoveries as she hurriedly goes about her business in the bathhouse (her surprise at the myriad of spirits and the horrible giant headed witch Yubaba fades much quicker than the viewer's, Miyazaki's designs for this film are alarming in their boldness and certainly touch previously unseen areas of character design).
Miyazaki does what he does best here, taking an endearing wee little story and successfully combining it with a dense, alive world that is just beyond ours. Where the story and the world clash is where the film is the most interesting, and Chihiro's interactions with Yubaba and the bathhouse inhabitants range from down right scary (during an early, dark sequence a child in the back of the theater kept repeating "scary movie, scary movie, scary movie" until the sequence ended) to uproariously clever (the small bird/flying mouse creatures get a lot of deserved comic mileage) and Chihiro's entirely unexplained character makes her rosy cheeked, pig-tailed cuteness both touching and vaguely mysterious as we try to figure out what exactly she is looking for in life and what exactly this adventure means to her. At first she seems like every other little girl, but as time goes on the quirks hinted at during the mildly harsh conversations between Chihiro and her parents at the beginning of the film take form and what she is really looking for in the bathhouse starts as a plot element and ends up more as a metaphor.
The simplicity that makes
Spirited Away
so accessible would seemingly group it with the director's more quiet films like
Kiki
but Miyazaki enriches this little girl's adventure beyond her imagination (in
Kiki
the little girl got to be what I'm sure what every girl secretly wants to be: a broomstick flying, cute boy saving, good witch), and Chihiro leaves her world behind for one that no human could possibly think of. Passing through it is a kind of emotional right of passage for her, which helps her understand her parents a bit more, and helps her deal with the (normal) world she must return to. It is the perfect combination, wildly creative animation with a warm and subtle heart at its core.